iBwave Design license
THE INDUSTRY STANDARD FOR DESIGNING IN-BUILDING WIRELESS NETWORKS.
Created specifically for small to medium size projects, iBwave Design Lite is the most affordable way to simplify and accelerate your inbuilding wireless network design process. With dynamically calculated RF calculations, automatic Bill of Materials, on‑screen error validation, 3D prediction capabilities and KPI compliance checks, iBwave Design Lite eliminates the manual steps of designing wireless networks so you can focus on the most important part – delivering high‑quality networks that will impress your customers, win you more projects and grow your revenues.
Ensure high-quality networks, win more contracts
Be confident the network quality you are delivering is the network quality your customer is expecting. And that your competition can't do better.
Advanced Propagation
Use our advanced propagation engine to simulate network performance and verify that coverage, throughput and capacity will meet your customer's requirements. View live signal strength prediction results as you design to save time, and exclude prediction zones from calculations to improve accuracy of compliancy reports and output maps. View prediction results in advanced 3D to troubleshoot potential issues before deployment – so you don't need to spend the time and money doing it after.
Capacity Analysis
Use our advanced capacity analysis engine to simulate multi-technology network usage and verify that your customer's capacity requirements will be met. Add hotspots to your design to ensure proper peak usage requirements.
Automatic Error Checking
Catch and fix design errors before you deploy with automatic error checking. Establish thresholds, customize warnings and errors, and view errors on-screen as you design.
Output Maps and Compliancy Reports
Impress your customer by sending them a detailed report to show them the predicted performance of the network and how it complies with their performance KPI's. Include a 3D image of the customer's building showing prediction results – or send them the design file so they can view it themselves in our free read-only software iBwave Viewer.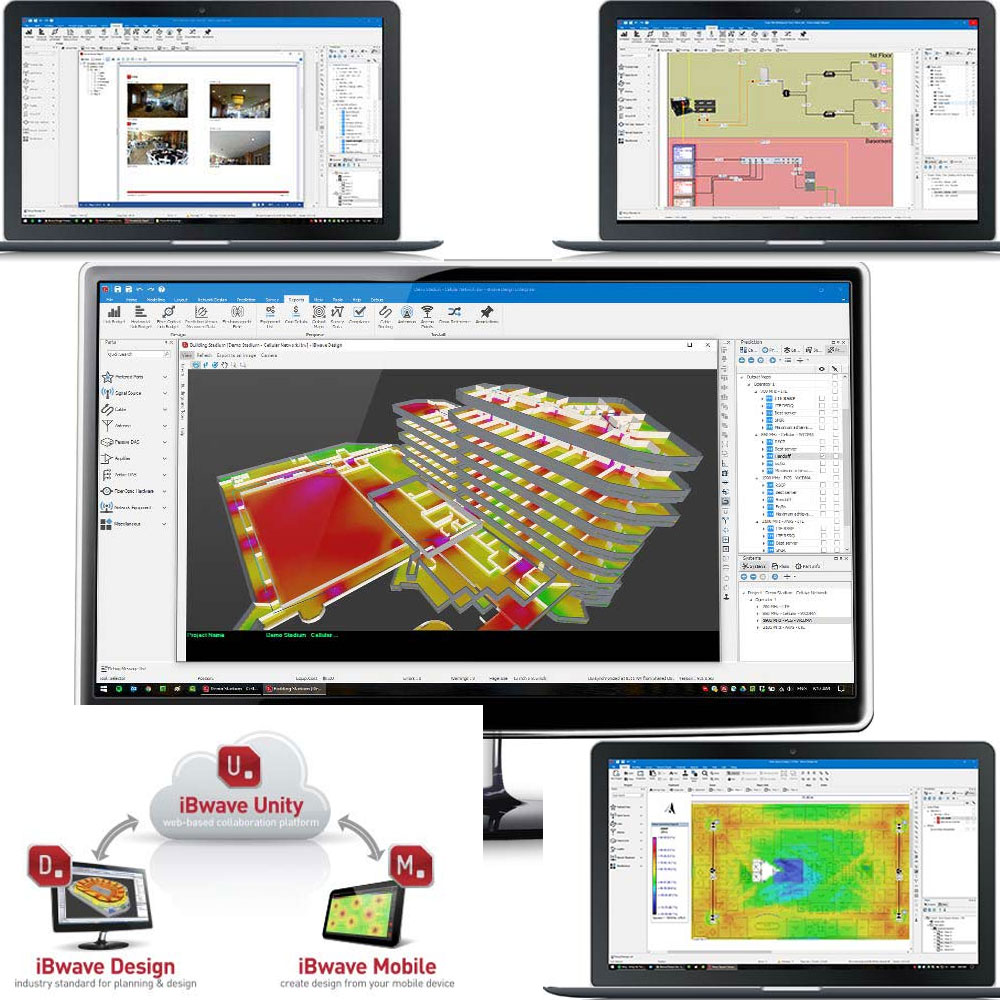 Source : http://www.ibwave.com/ibwave-design-lite