Category Archives:
Nemo Handy
Nemo Handy Phones with license
Nemo Handy is an Android application that enables measuring wireless diagnostics information of air interface and mobile application quality-of-service (QoS) and quality-of-experience (QoE).
At Telecom Tools, we strive to create up-to-date tools for network test drives and maintenance. You can get the latest version of the Nemo Handy phone that has been fully tested and has all the features. Lifetime Nemo Handy crack and dongle is one of our main services.
VOLTE and 5G support
All existing devices for telecommunication tests (Irancell, first companion, Ritle, Mins Net and …) are responsive.
Nemo Handy license , Nemo Handy phones , Nemo Handy phones drive test , Nemo Handy volte , Nemo Handy 2G,3G,4G,5G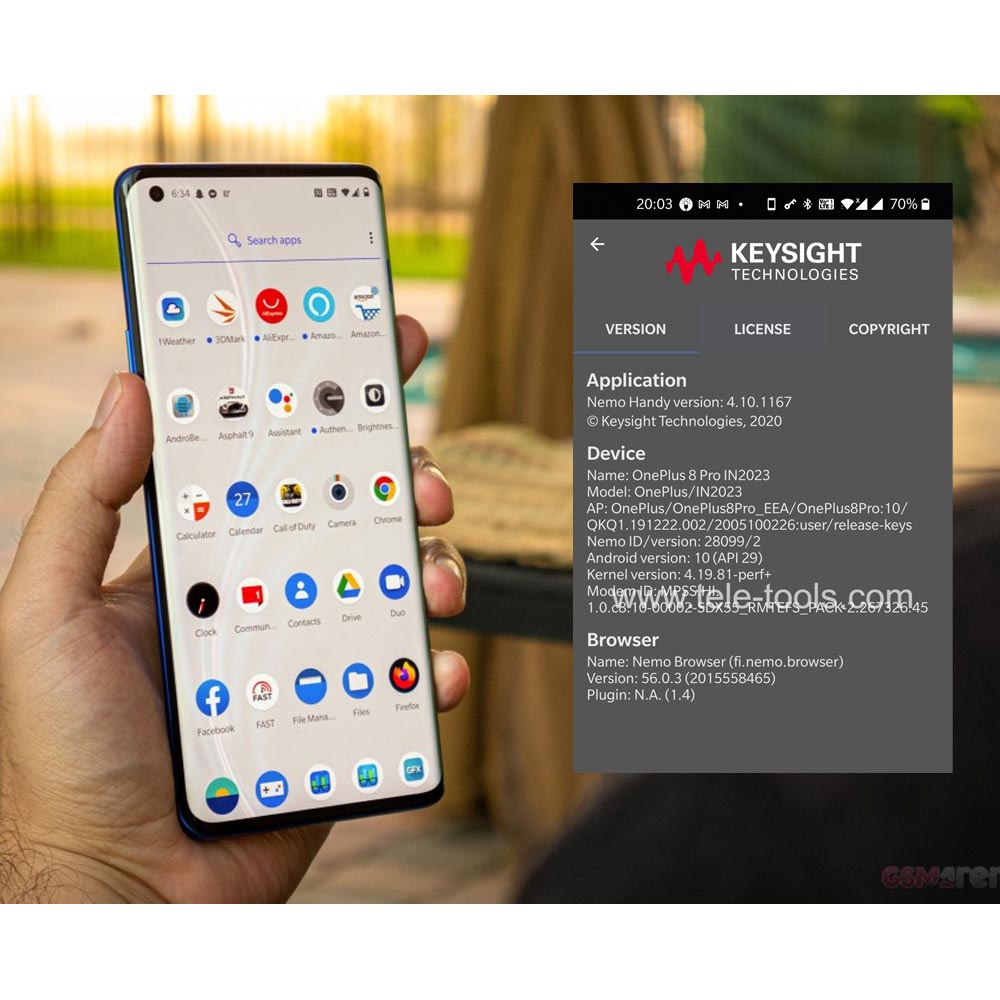 OnePlus 8 Pro 5G with  Nemo Handy It is 5G support and supports LTE-TDD 3.5 GHz [...]