SeeGull IBFlex 570-3800MHz with 2G-3G-4G Licenses
The SeeGull IBflex scanning receiver is designed and built for in-building and small cell testing. Its comprehensive testing capability
and array of features are tailored to quickly identify and solve problems that hinder complex indoor network performance. The enhanced
measurements captured can improve coverage and capacity, maximizing customer satisfaction and the long-term revenue potential of
in-building wireless networks. And while the design and features set of the IBflex are geared towards indoor walk tests, the scanner is
fully functional for outdoor or drive test needs.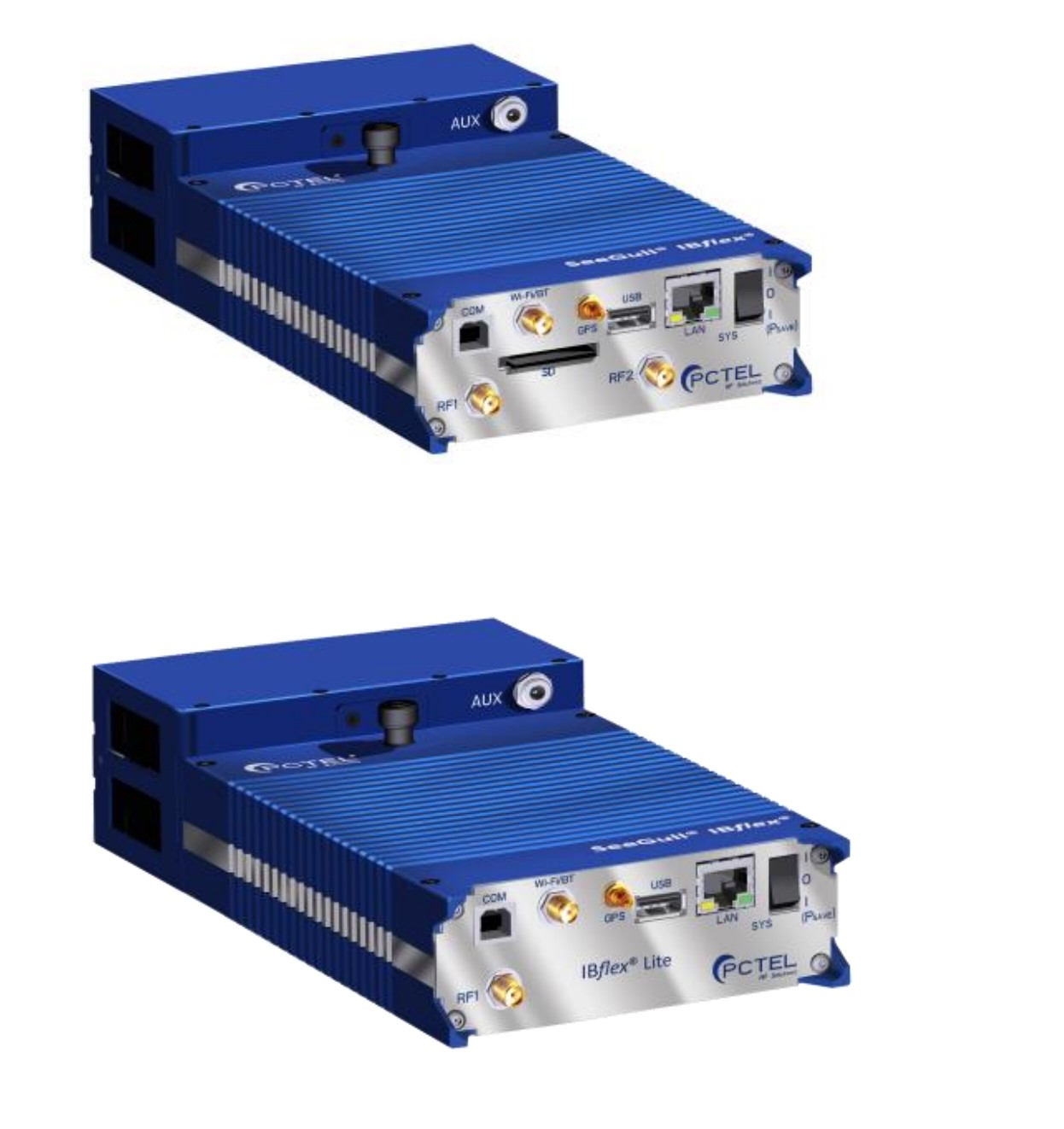 The SeeGull IBflex is a tool for signal strength and modulation measurement, engineered for the rigors of mobile network
testing during planning, installation, and maintenance of wireless networks.
The SeeGull IBflex scanning receiver conducts in-build walk tests, drive test, and site-specific measurements of mobile networks around the world to optimize wireless network performance, survey tower sites, monitor base stations, demodulate RF signals, and analyze wireless market data.
The SeeGull IBflex scanning receiver is a software-defined receiver, capable of supporting multiple protocols and any supported cellular band. This manual refers to the 08900-E and 08900L-E hardware configurations. The 08900-E and 08900L-E hardware supports frequencies from 10MHz to 6 GHz. The options listed in this document may be limited based on witch software licenses has been purchased. It can be configured for LTE FDD, TD-LTE, NB-IoT, UMTS [WCDMA/HSPA(+)], GSM, CDMA, EV-DO, TD-SCDMA, P25 and Wi-Fi technologies which can all be measured simultaneously.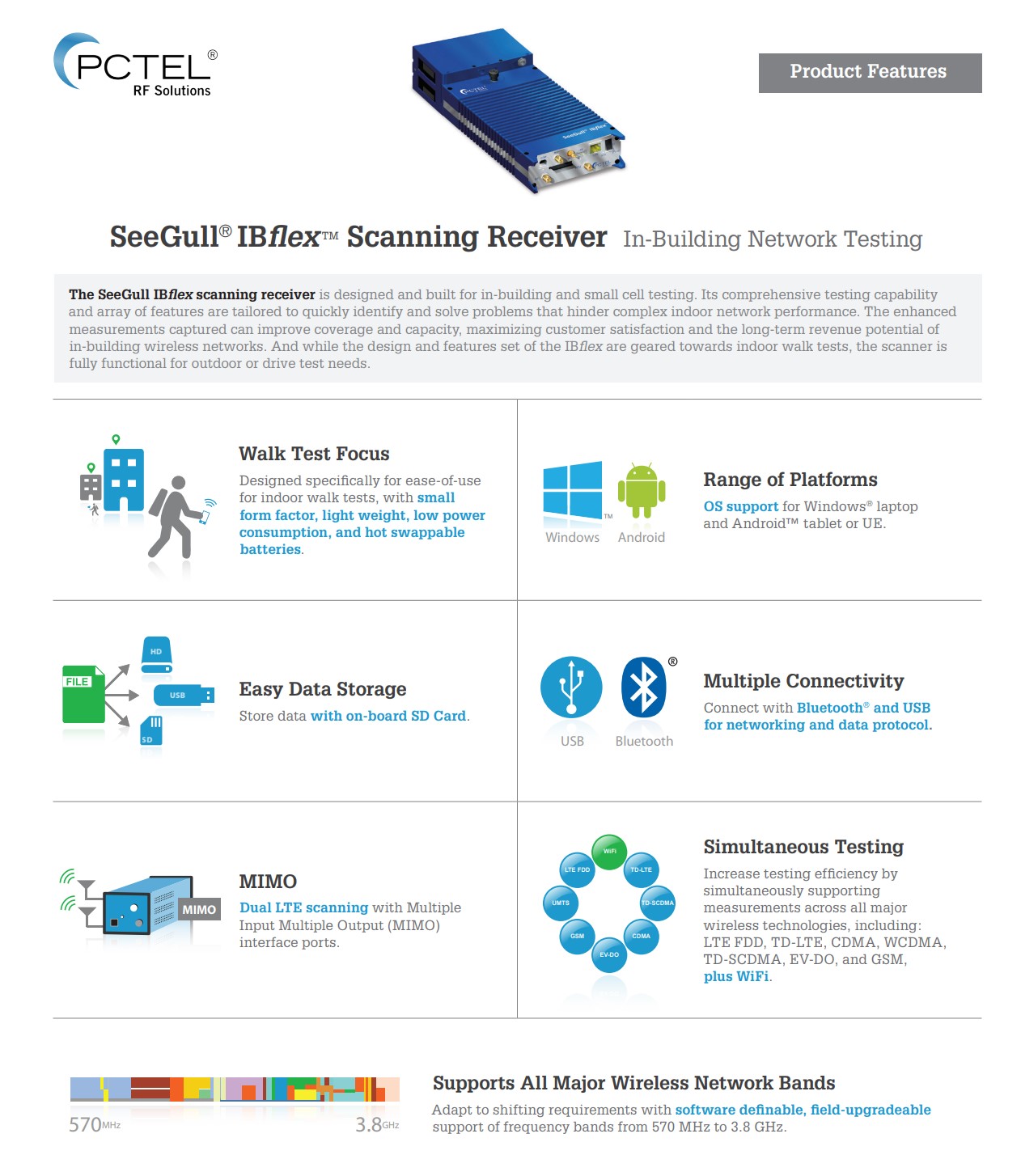 full details :
SeeGull IBflex Hardware Reference Manual Rev M