Category Archives:
Tems Pocket Phones
Tems Pocket Phones with license
All phones have been tested and are fully responsive.
in telecom tools we provide all you need for drive test. especially 5G Drive test tools. To prepare and order, you can send us a message on WhatsApp.
Commercial Smartphone Available Pocket Solutions 2023 : 
Galaxy A52 SM-A525F
Galaxy A90 SM-A908B
Galaxy Note 10+ 5G SM-N976B
Galaxy Note 10+ 5G SM-N976Q
Galaxy S20 FE 5G SM-G781B
Galaxy S21 FE 5G SM-G990B
Galaxy Z Fold3 5G SM-F926B
Galaxy S22 SM-S901E
Galaxy S22+ SM-S906E
Galaxy S22 Ultra SM-S908E
Mi 11T Pro 2107113SG
Mi 11T Pro 2107113S1
Mi 10T Pro 5G M2007J3SY
Mi 10 5G M2001J2G
Mi 10 5G M2001J2C
Xperia 1 III (mark3) 5G XQ-BC72
Xperia 1 III (mark3) 5G XQ-BC62
Xperia 1 III (mark3) 5G XQ-BC42
Xperia 1 III (mark3) 5G XQ-AC/BC52
Xperia 1 II (mark2) 5G XQ-AT52
Xperia 1 II (mark2) 5G XQ-AT51
Oneplus 9 Pro LE2127
Oneplus 9 Pro LE2123
Oneplus 9 Pro LE2121
Oneplus 9 Nord EB2103
Oneplus 9 Nord EB2101
Oneplus 9 LE2117
Oneplus 9 LE2113
Oneplus 9 LE2111
Oneplus 8 5G IN2017
Oneplus 8 5G IN2011
Oneplus 8 5G IN2013
Oneplus 8 Pro 5G IN2023
To see all the details as well as more models, download the file below. 
VOLTE and 5G support
All existing devices for telecommunication tests (Irancell, first companion, Ritle, Mins Net and …) are responsive.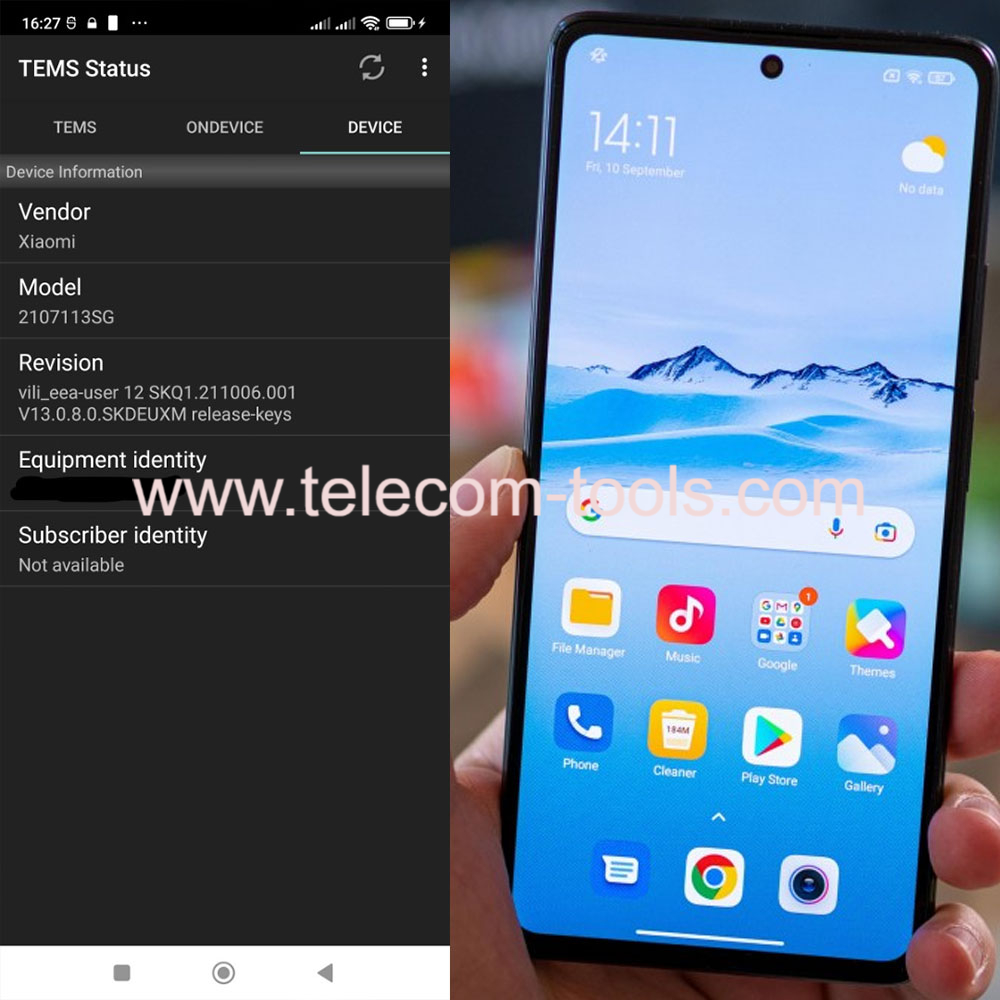 Xiaomi 11T Pro Tems Pocket license Supports 5G – Supports LTE – Supports Volte Below [...]