Huawei Genex Probe & Assistant License
Huawei Probe & Assistant
The Probe is an air interface test software, which is used to collect the test data of the air interface of the GSM/GPRS/EDGE, WCDMA/HSPA/HSPA+, CDMA2000 1x/EV-DO, WiMAX, and LTE network. Through the Probe, the network performance can be evaluated, the network optimization can be guided, and the fault can be rectified. The collected test data of the air interface on the radio network can be saved as the test log file. This facilitates the data analysis after the log file is imported to other post-processing software (such as GENEX Assistant) or the later data replaying.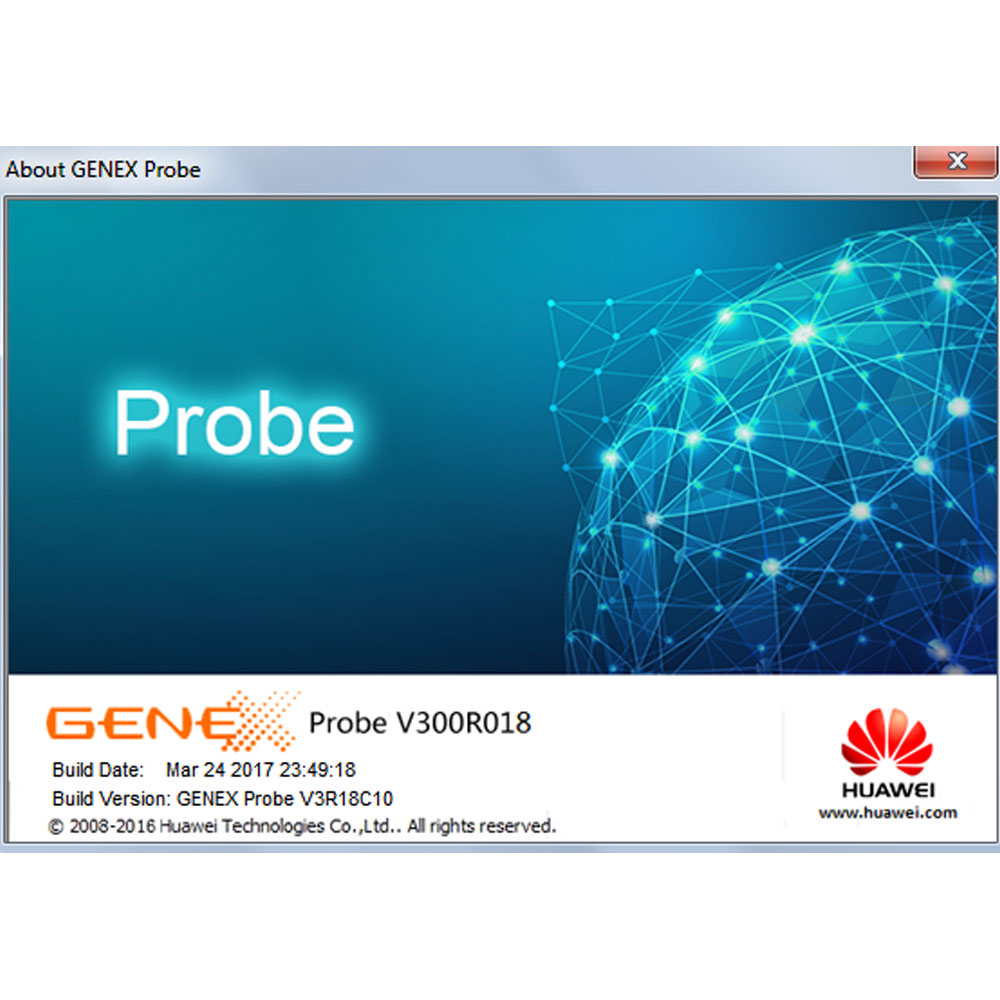 The Genex Probe and Genex Assistant for drive tests are part of the Genex series. The Genex series can work with many systems, such as GSM, WCDMA, EDGE, CDMA, and WiMAX. The modules for the WCDMA and GSM systems have found wide commercial use.
The Genex series is now developed to V200R002SPC140 to serve the WiMAX system. And it can support Sequans, GCT, Runcom, eceem chips now.
The Genex series uses the following tools to provide a platform for the network planning and optimization software of Huawei
GENEX PROBE is a program developed by Huawei GENEX. The first information about this application was provided on Sep 11, 2008. The main program executable is PROBE.exe. You need to have Windows XP/Vista/7/8/8.1/10 running on your computer in order to install this software package.
Huawei Assistant
.Huawei Powerful Analyzing tool for Post processing of Log files
Download pdf user manual : GENEX Probe